Introduction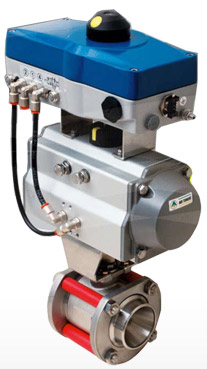 Our company, located at Douarnenez in Brittany, was founded in 1988. It specialises in the design and manufacturing of limit switch boxes for Industrial Valves and Fittings.
We offer specific equipment for the automation of industrial processes (control and remote control boxes, valve automation, etc.).
We have developed a product range corresponding to the ATEX directive designed for installation in places where there is a risk of explosion.
Combined with standard products, this range addresses most industrial demands.
Thanks to our know-how, we can also offer tailor-made solutions to automate existing installations.
Manufacturing ATEX products calls for a high level of quality which covers our full production range. We ensure that our customers receive the highest standard of reliability and quality in their products, acclaimed by every user.