LEF 134-PD/GD
LEF 134-PD/GD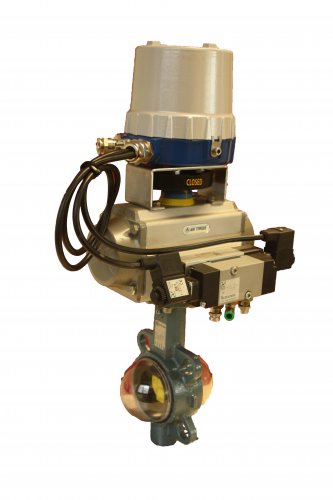 – Limit switchbox with 4 mechanical switches. Rotary position indicator for valves and actuators.
It permits to execute the following functions :
– closing of the valve
– partial opening of the valve, on a pre-determined position by the adjustement of the cams
– maintaining this position even in case of air leak (regulation)
– total opening of the valve
– valve position control
Certificate
Marks :
CE
Box
Fabric : Aluminium or polyester
Dimensions : 220 x 120 x 90mm
Weight : -- kg with bracket
Protection index : IP 66
Position indicator : At the bottom
Mounting : NAMUR shaft and bracket stainless steel compliant VDI/VDE 3845
Coupling : Axe NAMUR et support VDI-VDE 3845 en INOX 304
Detection
Switch : CHERRY, CROUZET, ...
Voltage : Depends on microswitch
Function : SPDT, DPDT
Commutation : By adjustable cams
Electrical connection
- Terminal block
- 2 Conduit entries : M20x1,5
- Cable gland polyamide input for 8 to 12 mm cable
Options
- Air breather GORTEX ® (IP65)
- Cable gland in other material
- Additional cable gland
download or view product catalog